About Musicians Lifeline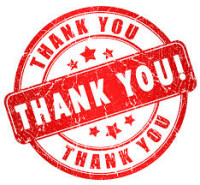 Wouldn't it be great to be able to help someone in need get medical attention, early on, before it was too late to count?
A "rainy day fund" to pay for an early consultation, or test, or cover the rent while someone makes that recovery?
Raising the money in advance of need is how this all started in 2010, when the Southern New England Musicians Fund, Inc. was founded, with the goal of providing "Benefits For Those Without Benefits".  The organization defined our primary area of focus upon musicians who were struggling with health related problems, without medical benefits or disability insurance.
Musicians Lifeline,Inc.  a 501-C(3), was founded in 2014 with the mission to help New England's professional musicians with medical and social needs to allow the musician to continue to play gigs and earn a living.  Grants are voted on by the Board of Directors, and money is given to a creditor or service provider which may be a Doctor, Hospital, Landlord, car repair garage, or other such service provider.
The fund has helped struggling musicians with end-of-life assistance, ALS medication, LUPUS, blindness care, car liens, eviction due to illness, medical procedures, utility payments and a variety of other grants.  Since our inception, we have helped more than 25 people with approximately $35,000 in grants.
Board Members and those helping with our fundraising events are volunteers.  The Officers and Directors of Musicians Lifeline, Inc. receive no compensation for their Board activities. In addition, the Officers, Directors and their families cannot receive benefits from Musicians Lifeline, Inc.
---
Benefit Fundraiser on May 7, 2023
Thank you to everyone who attended and supported our first fundraiser since the pandemic.
Video is courtesy of Mike O'Toole from For Arts Sake
---
Featuring David (Lefty) Foster and the Shaboo All Stars with special guest, Christine Ohlman
Tim McDonald and Hally Jaeggi opened the show.
Sunday,  May 7, 2023 at 3 pm.
The Old Well Tavern
20 Tariffville Rd
Simsbury, CT 06070
---
Thank you to our Sponsors!
| | |
| --- | --- |
| | |
| |   |
| Anonymous Sponsor | Jeffrey & Nancy Hoffman |
---
About our Performers
| | |
| --- | --- |
| | |
| David "DA" Foster has been a fixture on the New England club circuit for decades now. His direct involvement with the music scene by way of the legendary Shaboo Inn has been an integral part of many of today's most widely known artists and musicians. | Christine Ohlman, the queen of blue-eyed rock n' soul, teased her blonde hair into a beehive in honor of Ronnie Spector and never looked back, picking up a guitar and forging a career as a songwriter in the process. She's the current, long-time vocalist with the Saturday Night Live Band whose latest CD, The Deep End, was honored on five national Top Ten lists. |